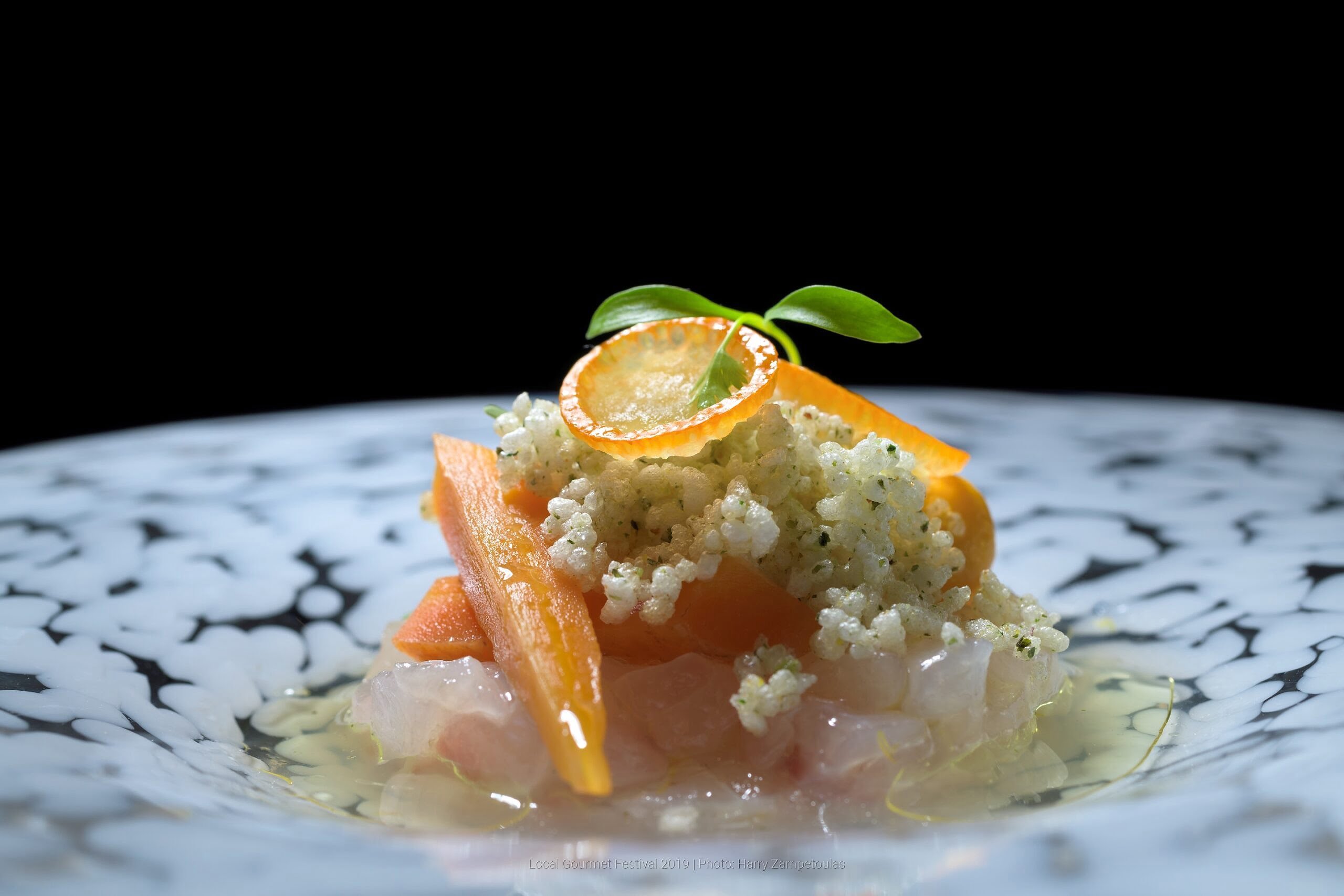 Eric Ivanidis – Day 2- Local Gourmet Festival 2019
Eric Ivanidis – Day 2 – Local Gourmet Festival 2019
His love for the traditions of Asia Minor, from where he came from, and of Chania Crete, where he grew up, led him to follow the footsteps of his mother who was engaged in cooking. He chose to attend a school of tourist professionals in Athens, Le Monde, while working in various restaurants, filling up with experiences. He believes himself that his job quickly became his hobby and when your hobby becomes a passion, you reach it to the edge. He started his career with a practice in the Elysium, Rhodes. Enchanted by the hotel's cooking, he was influenced and decided to explore the world of cooking. So, he arrived at Pure C with two Michelin stars ** as a practitioner hungry for new knowledge and with a desire to develop his skills. Through hard work, he continued his culinary journey for two years there.
Getting to know many people in the gastronomy area, he accepted a proposal to work together to open a restaurant in Ghent, Belgium. Following perseverance and continued effort, he made gastronomic trips to Europe and Asia. He had the opportunity to work in significant restaurants such as (Maemo ***, Oud Sluis ***, Beijin TRB, Changai Wujie *, Ottolenghi London). Noteworthy is his participation in the San Pellegrino 2017 contest, representing Belgium with a creation inspired by the traditions of Crete. At the same time, the OAK team with him as Sous Chef managed to conquer the first Michelin star after 3 years.
In the past year, he has taken over the new Door73 restaurant in Belgium where he has the role of Head Chef, always focusing on Greek hospitality, giving the world the opportunity to taste Greek culture by serving flavors inspired by the Asia Minor and Greek smells through the Food Sharing concept with respect and love for cooking goods.