On the 13th of June 2014, I was given the chance to photograph Elysium's Presidential Suite in Kallithea, Rhodes.
Photo shooting this luxurious suite with its impressive size (115 sq.m.) had its difficulties… The spacious living room had to be illuminated evenly with artificial lighting (flash) in combination with the existing natural lighting that came in through the huge balcony door.
I photographed the bedroom, starting from early in the evening and later on the night and ended up selecting the night shots. My idea, and the reasoning behind it, was that the end result would be much better visually wise when taking advantage of the rotating colours of the Jacuzzi. My idea proved to be correct. I also added some artificial lighting / Flash in a way so as to create a romantic atmosphere, which I believed was the right approach.
What stole the limelight was the full moon on that day which I included in one of the photos taken.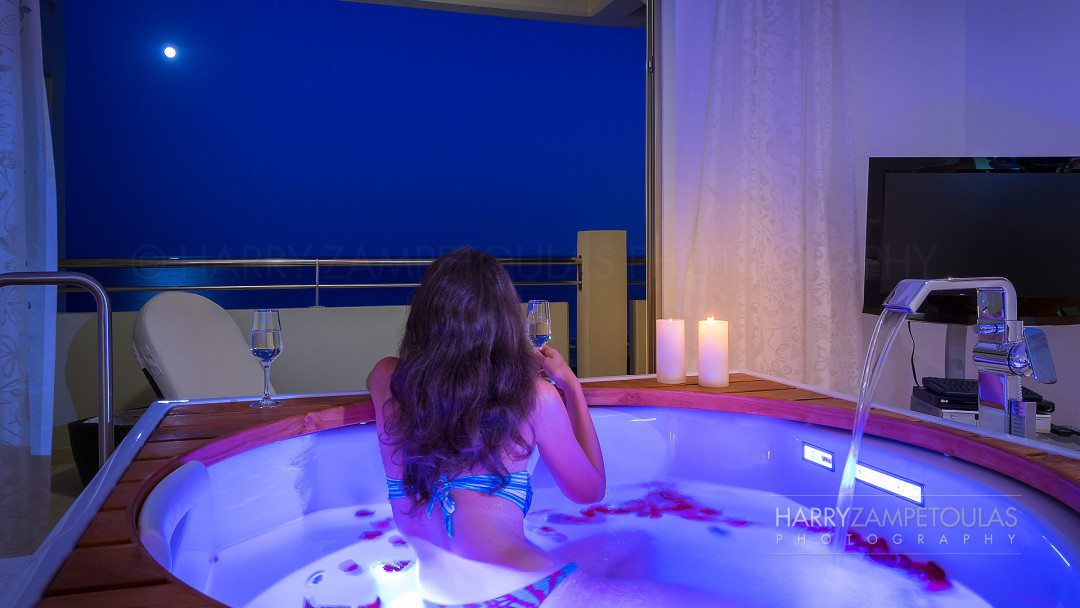 More specifically, I took a picture from the Presidential Suite's balcony with the Full Moon's lighting being reflected on the sea, which is right in front of the hotel.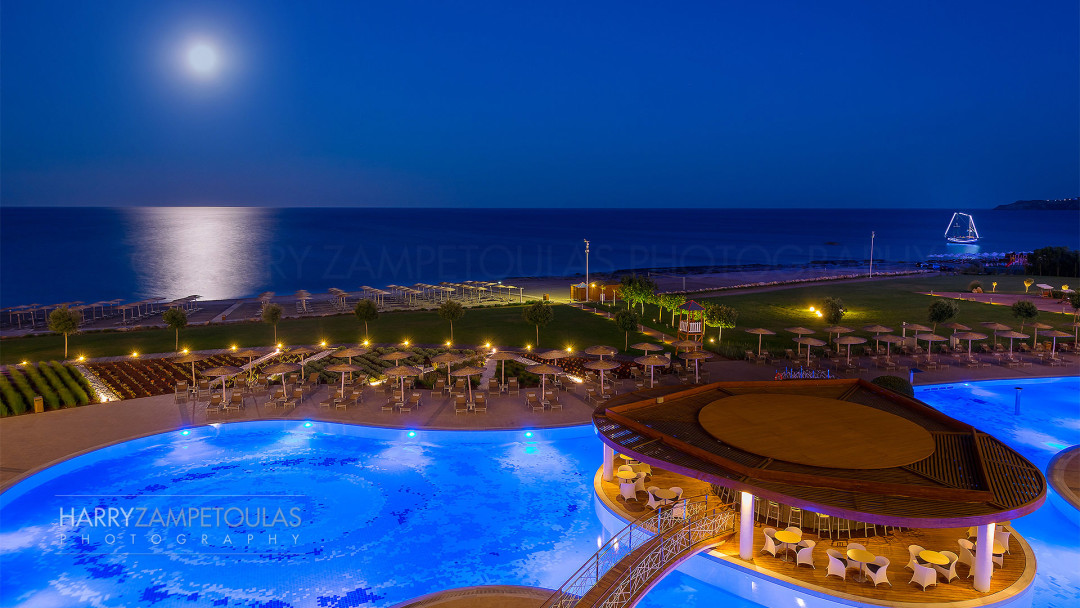 The final result left the hotel's managers & owners extremely happy and agreed to carry on with a second photo shooting of other hotel areas in the coming months.