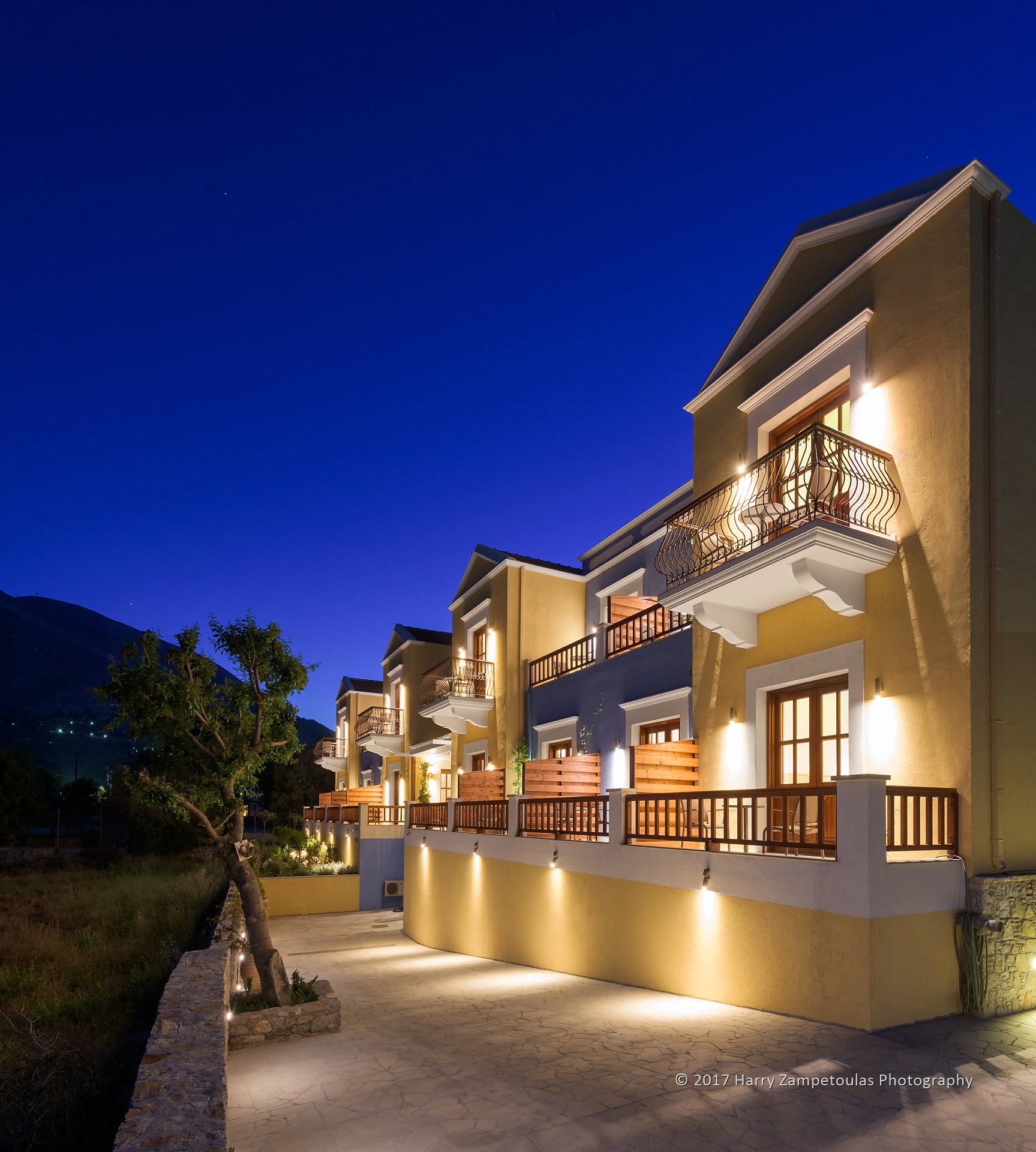 AˑSymi Residences – Symi island
AˑSymi Residences in Pedi cove is a beachfront apartment complex built in strict accordance to the traditional Symian architecture, with the varying coloured exteriors, the artistic gables, the curved arches, the terracotta roof tiles and the pebble stoned gardens.  Wood and stone come together in harmony with the dominating rocky terrain, soft hues of blue and olive green blend with the calmness of the sea, a warm feeling of nostalgia for a place untouched by time and its warm, friendly people who seem to belong in a distant era.
The complex is surrounded by quaint, Mediterranean gardens where you will enjoy invigorating mornings and casual, laid back evenings, sipping your drink and gazing at the small fishermen's boats in the serene blue waters of the Pedi cove.